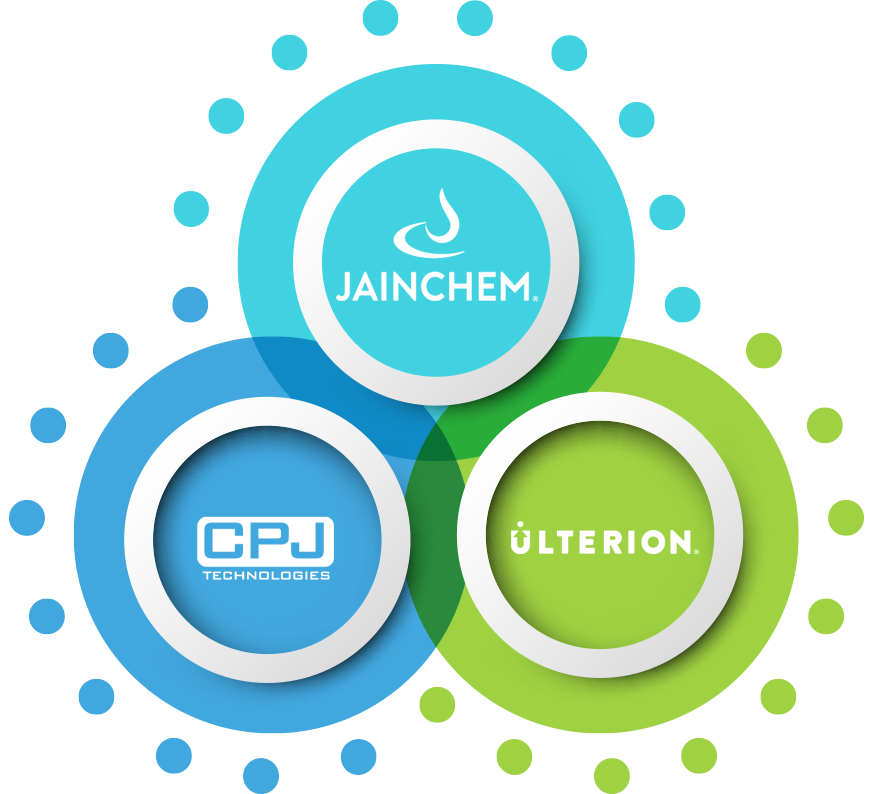 JainChem Family of Brands and Companies
Business Focus
Our business model is focused on building partnerships with our customers to provide them the highest level of support in their areas of interest.  We grow and prosper only if our customers grow and prosper.  Hence, we provide:
A commitment to supplying products and services that meet rigid quality standards while providing a safe and rewarding work environment for our associates.
Innovative and custom formulated solutions
Sustainable "green" chemistry for the Paper & Packaging, Automotive, Textile, Construction, Nonwovens, Adhesive, and the Fiber Glass markets
Value added R&D and Technical Support resources to improve and optimize product, as well as, process performance
Custom/toll manufacturing leveraging our expertise in compounding
Excellent turnaround time and an ability to quickly respond to our customer's needs.  Our complete control over all aspects of our manufacturing process allows us to provide our customers services 24 hours a day, 7 days a week.